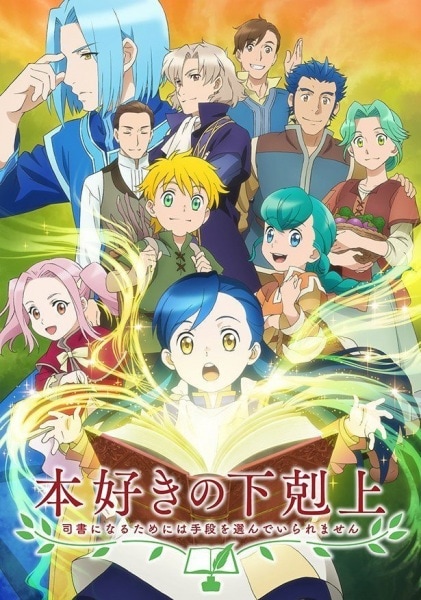 Hello, everyone! I hope you enjoyed Accelerator with us! We were admittedly a bit sketchy on scheduling somewhere in the middle, but we finished up strong in the end.
For a quick status update on other projects: Uma Musume, Fairy Gone, and Senryuu Shoujo have all picked up new typesetters in the past week or so, after some internal soul-searching. I believe this will allow us to make progress on each one of these shows, however gradual that may be.
With this in mind, a single project is on the cards once again, and this time, it'll be Ascendance of a Bookworm. This project shares very little staff overlap with other in-progress projects, and as such, I expect everything to function fine.
While we're talking about our staff, I'd like to welcome reed, Scyrous, Lolita, wrd, Lann and Melancholy to GJM. I hope they enjoy their time with us, and I hope you will all enjoy the fruits of their labors.
And finally, as is a tradition in our recent seasonal posts, our recruitment needs can be found below.
We're currently searching for additional Timers and Typesetters, and another Translator/TLC, to help cover our upcoming and backlog projects. You can use the form in the menu bar above or contact us via IRC or Discord to apply to work with us.
We hope you'll enjoy our Bookworm release, and the many other non-airing projects that are being worked on in the sidelines that you may well see some of soon!